I'll do this upside down:
4.My
job
ex-job fucked me over, so I've been unemployed for awhile now. :(
3.Signed the lease for the apt!!! I'm moving out in August with two friends of mine for the first time. I'm soooooooooooooo excited!!!! SEE YOU AT THE PARTY!!!!! (I know, it's quite ironic what with the joblessness and all).
2. McMacitty was taken away again. le sigh.
1. Bought another expeez magazine...McQ forever! &hearts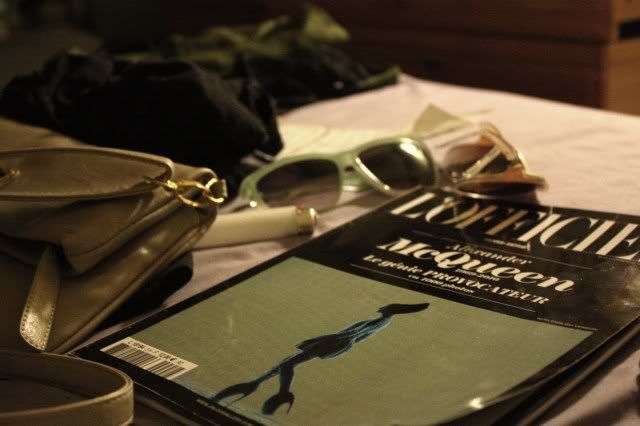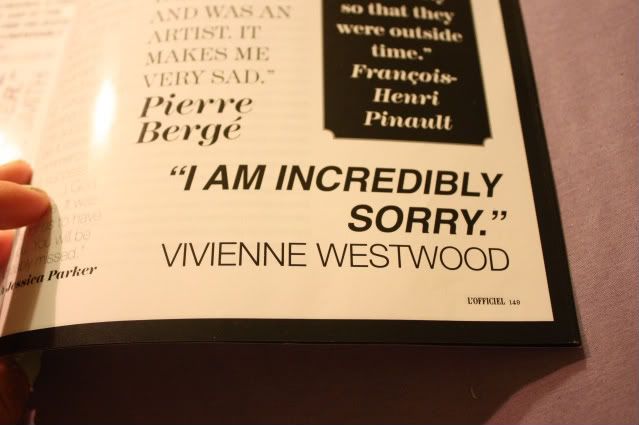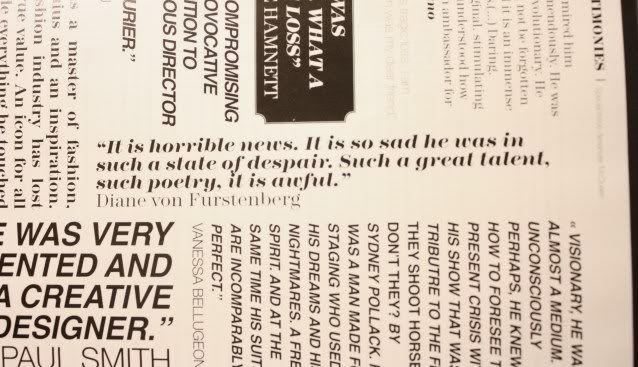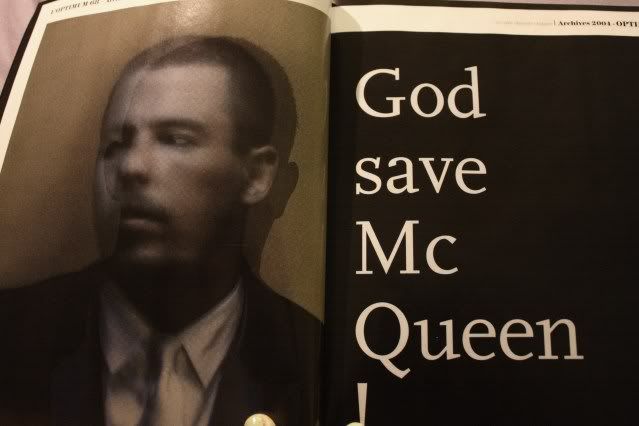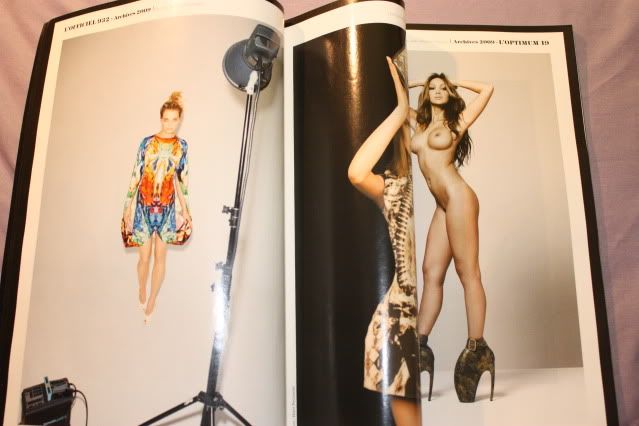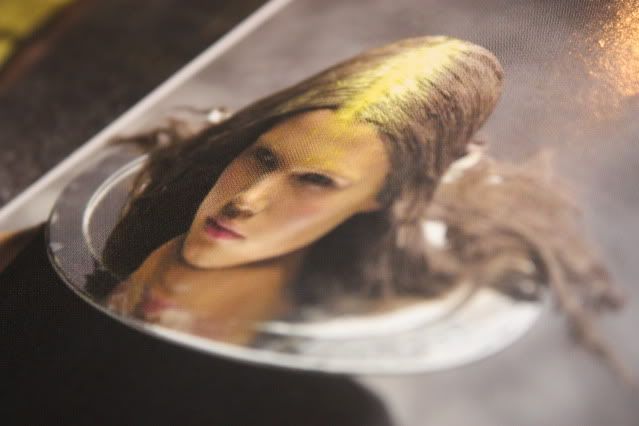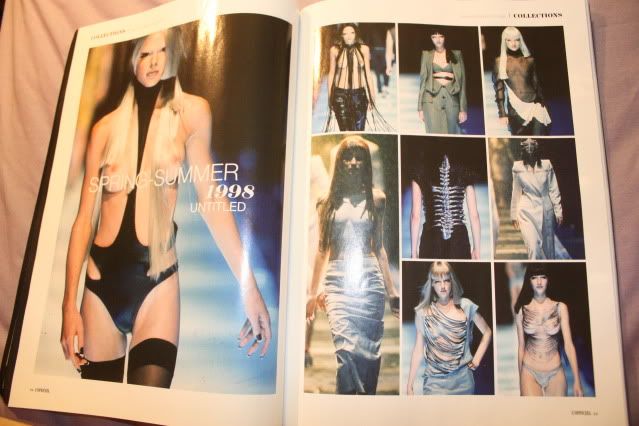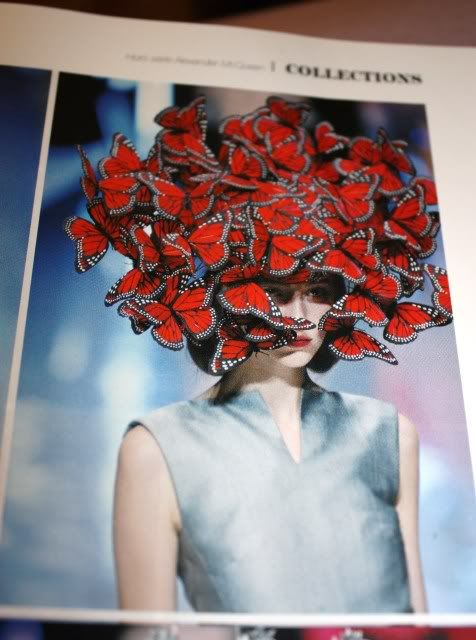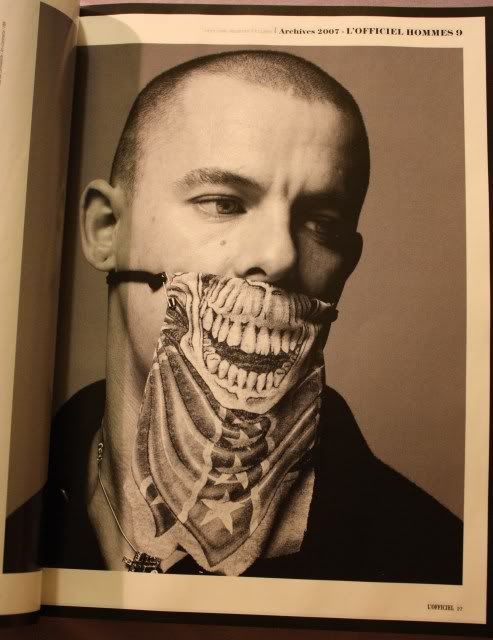 Tu m'inspireras, pour toujours


Lee Alexander McQueen

(17 March 1969 - 11 February 2010).