For those of you who don't know

Osheaga

, I'll just assume you aren't 514 locals. And for the Montrealers who don't know, for shame you guys,

for shaaaaame

.
Now amongst Montreal's numerous art/cultural/film/music festivals, there's always one that stands out like a jewel for indie/electro/music lovers (note: I've actually only started going since last summer). Osheaga. It is Montreal's own little two day version of
Lollapalooza
in Chicago (august 6-8) or the earlier Coachella in beautiful Cali (april 16-18).
This year, we have a decent line-up of a mixture of all kinds...indie, pop, electro, rap, we kind of have it all (as every year). My most wanted bands to see are

Arcade Fire

, Weezer, Metric, Deadmau5,

Snoop Dogg

, The Black Keys,

Stars, Mar
jor Lazer
, The Gaslight Anthem,

Edward Sharpe & The Magnetic Zeroes, and Still Life Still.
If you have any other suggestions, let me know before this weekend so I can look them up please!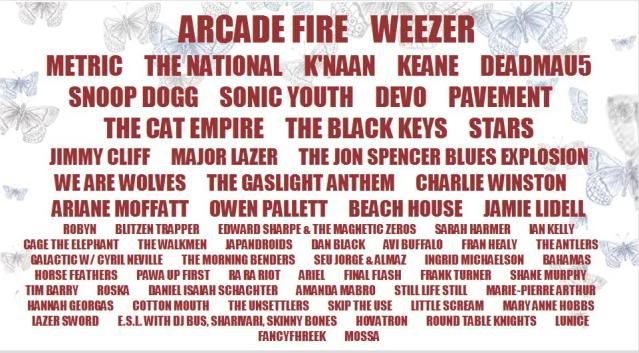 And here are some pictures I had taken last year with my then-Blackberry (RIP and fuck you the bitch who stole it) of the

Yeah Yeah Yeahs

. Karen O is by far the most entertaining female vocalist I have ever seen on stage (2 last ones are my favorites).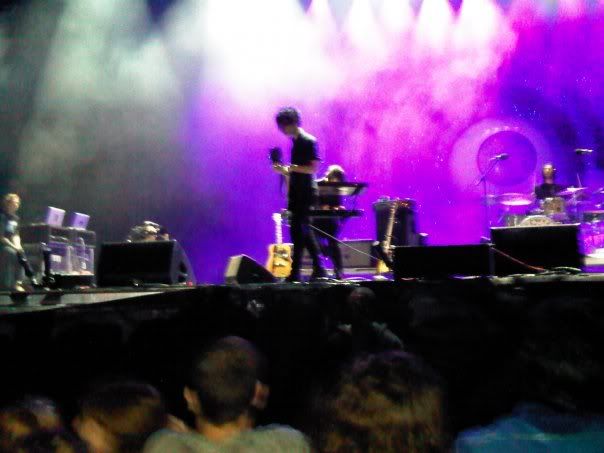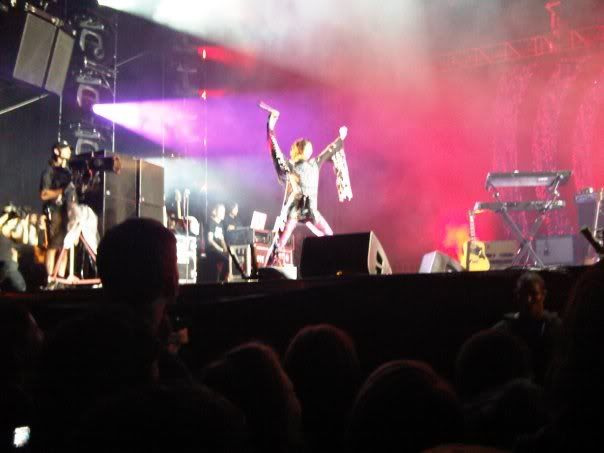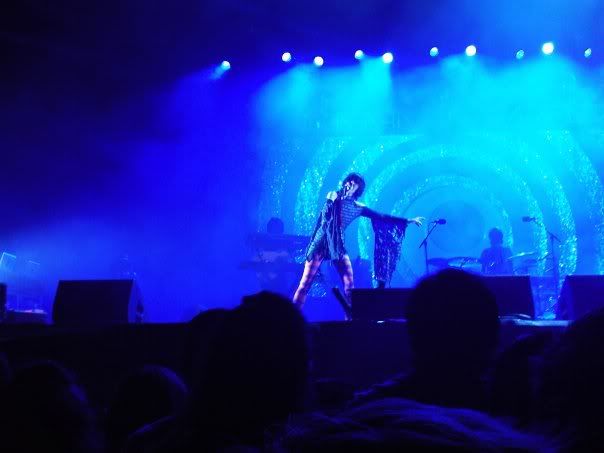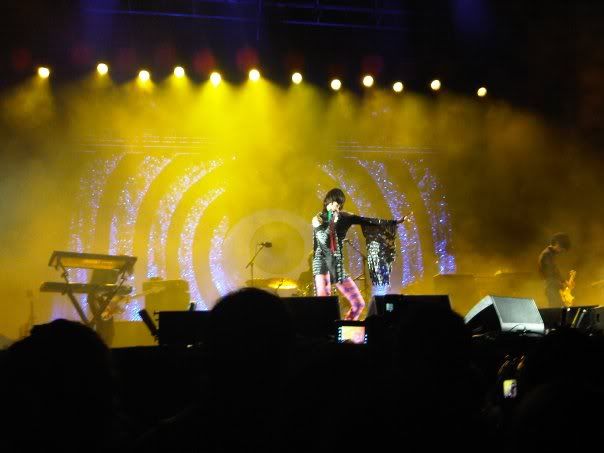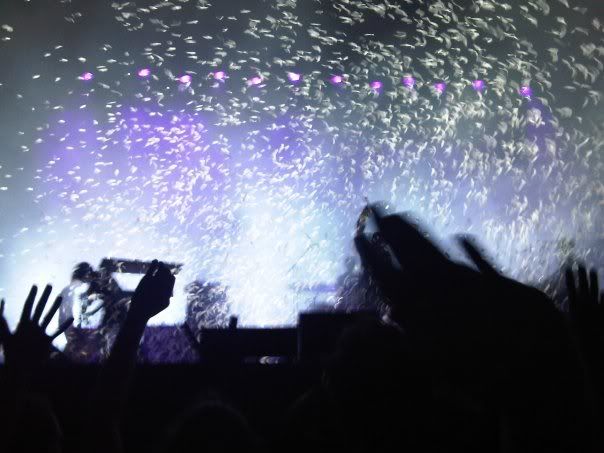 ...Let me just vent a little about not living in
Chicago
this year and missing a great line-up at
Lollapalooza
(whose acts consists of Osheaga's
Arcade Fire
,
Stars
,
The Black Keys, Chromeo, Metric, Edward Sharpe & the Magenetic Zeroes
, plus a couple more high-profile bands, in the likes of
Lady Gaga, Green Day, The Strokes,

PHOENIX, MGMT
and some more that I would have liked to see...
Grizzly Bear,

THE XX,

The Temper Trap, B.o.B., Mumford & Sons, Neon Hitch
+ their electro line-up...
Empire of the sun, Kaskade, Digitalism, Felix Da Housecat, Rusko, Erol Alkan, Flosstradamus,

Caspa, Chiddy Bang

, Felix Cartal
). And those are just the ones I could remember when I glanced the website. AAAAAAAAGGGGHHH!!!!!
Roadtrip next year anyone?